Description/Applications/Certificate/Others
TAIWAN SUNLON keep improving to develop new and high grade products continually, Sunlon's level vial are honored to be applied widely in many fields and high accurately, such as the earth survey, teaching instrument, electronic balance and national defence equipment etc, also Sunlon's level vial sell well in worldwide country and meet all customers satisfactory on our excellent quality, favorable price and timely delivery.
Welcome visit Sunlon to further testing ,compare and make instructions and sincerely establish friendly business with you on our warmly and professional services.
We are welcome your any OEM and requirement.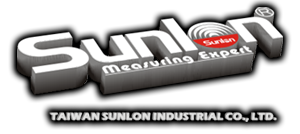 MEASURING WHEEL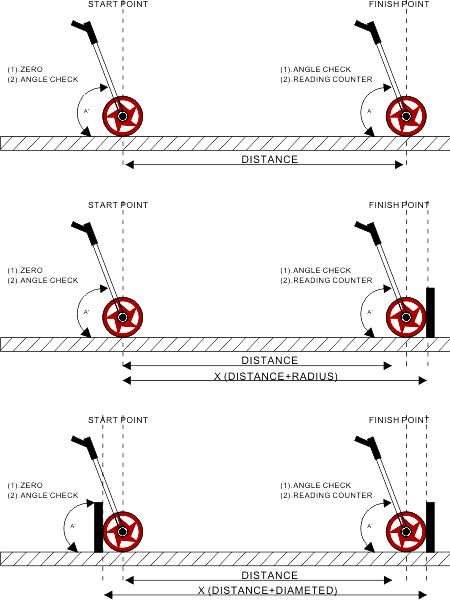 User Manual:
(1) Push the rest button.
(2) Before start measuring, check the angle of expansion stick to the ground.(Remember the position of stick end in operator's body ----------point 'A')
(3) When finish measuring, hole the expansion stick at same angle as before measuring ( same position of stick end as that of before measuring----point 'A'). Read the counter in the above condition. Don't rotate the pulley when reading the counter by lifting.
CAUTION:
(1) Before measuring---Push the reset button.
(2) Preferably to measure on flat plate by normal or slow walking speed.
(3) Don't throw or hurt the counter because of its precision mechanism.
(4) Wipe off the mud or dust while not in use.
Features:
(1) Ergonomic rubber grip handle or ABS pistol grip handle.
(2) Snap-lock system provides durability in the field and collapses for easy storage.
(3) Handy grip at under the can holder for easy carrying after collapsing.
(4) Wide tire tread provides excellent surface grip
(5) Heavy duty ABS housing with strong aluminum tube.
(6) Wheel equipped with a kickstand.
(7) Ideal for surveying geologic sites, land measurement, fencing, paving, road construction, accident scenes, etc.
(8) Measures up to 9999 meters or 9999 feet.
(9) 5-Digit counter with reset pushbutton on top (or on under) for easy reading.
(10)Counter on top is protect by shock-absourb rubber around it.
NAME OF PORTS: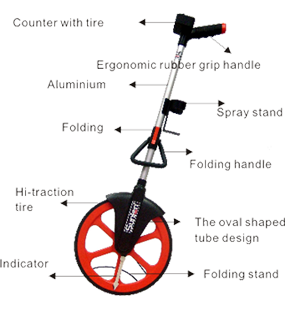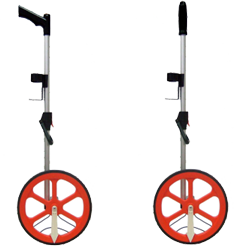 Specification

:
Item no

MW190
MW190R
MW190R-N
MW318
MW318R
MW318R-N

Wheel diameter

190mm

318mm

Thread width

25mm

25mm

Folded length

520mm

550mm

Extended length

1000mm

1000mm
MEASURING TAPE
A tape measure or measuring tape is a flexible form of ruler. It consists of a ribbon of cloth, plastic, fiber glass, or metal strip with linear-measurement markings and with clear metric and imperial graduations on an easy clean surface. It is a common measuring tool. Its flexibility allows for a measure of great length to be easily carried in pocket or toolkit and permits one to measure around curves or corners. Today it is ubiquitous, even appearing in miniature form as a key chain, or novelty item. Surveyors use tape measures in lengths of over 100 m (300+ ft).
Type of measuring tape


DESCRIPTION OF MEASURING TAPE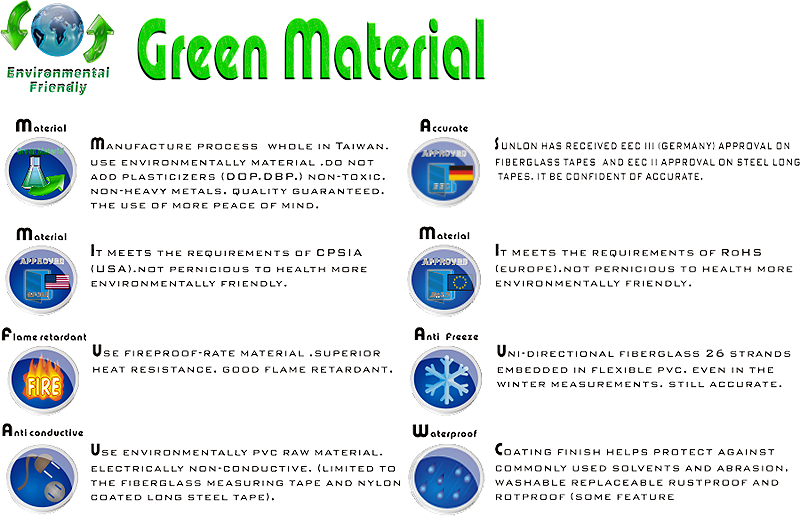 MATERIAL OF TAPE BLADE :



FIBERGLASS TAPE-13mm wide, 0.45-0.47mm thick Printed red and black on tape constructed of multiple, uni-directional fiberglass 26 strands embedded in flexible environmentally PVC. Electrically non-conductive.
Resistant to breakage, scuffing and common chemicals. It is washable, replaceable, rustproof and rotproof.

STEEL TAPE-13mm or 9.5mm wide, 0.18mm thick Printed red and black on white or yellow enameled steel protected by a transparent lacquer coating. Lacquer finish helps protect against commonly used solvents and abrasion.

PVC COATING STEEL TAPE-13mm wide, 0.45mm- 0.47mm thick Printed red and black on white or yellow enameled steel, enveloped with a special PVC coating. Resistant to chemical solvents, abrasion and breakage. It is washable, rustproof and rot proof.

NYLON COATING STEEL TAPE-13mm wide, 0.45mm- 0.47mm thick Printed red and black on white or yellow enameled steel, enveloped with a nylon coating. Resistant to common chemical, solvents, abrasion and breakage. It is washable, rustproof and rot proof.
First we will discuss the different types of housings available. The housing is what the measuring tape coils in when it is retracted. There are two different types of housings, open and closed. An open housing is ideal for outdoor use. It is easy to clean any debris that might get caught in the tape and most open tapes can be cleaned with soap and water. Some open models, like the SUNLON long tapes (also known as Reel Tapes), feature a rubber shovel handle for extra comfort and a sturdy grip.
Closed housing measuring tapes are ideal for indoor use. It is compact and you do not have to worry about debris. A closed housing keeps the tape protected when not in use. Some even feature rubber grips for extra comfort. If you need heavy duty housing, a metal housing is much sturdier
than plastic.
The next thing to consider is the "blade". This is the actual tape the measurements are marked on. The two most popular types of tape material are Steel or Fiberglass. Both of these options have pros and cons. Most pocket measuring tapes have metal blades. Metal tapes will not stretch but are affected by extreme heat. Most have nylon or lacquer coating to protect the tape from rust and wear. The higher the number of coats, the longer the tape will last.
Fiberglass measuring tapes are less expensive and will not rust. They will stretch if excessive pulling force is applied. Tapes with a high number of fiberglass strands are stronger and will return to its original size after the force is relieved. (Remember: To keep your measurements as accurate as possible, don't pull too hard on your tape.)
A Few More Things to Consider when Selecting a Measuring Tape -If you are working around electric hazards, it would probably be best to choose a fiberglass blade because metal blades will conduct electricity.
-If you are working in a windy area. The longer the blade is extended, the more it could be affected by wind. Also, thinner blades are lighter and less affected by wind.
-"Stand out", is how far a tape can be extended before it "breaks" or bends down on its own.

UNITS OF MEASURE
-Imperial (English) = feet and inches, usually to the 1/8th or 1/16th.
Official unit of measure in the USA.
-Engineers' (Tenths) = feet, 10ths and 100ths. Most commonly used by Engineers, in this unit of measure the foot is divided into 10'ths and 100ths.
-Metric (SI) = meters, decimeters, centimeters and millimeters.
Official unit of measure in every country except Liberia, Myanmar and the USA
If you need more than one unit of measure don't worry about converting it. Some tapes feature two different units of measure, one on each side.

ZERO START AT THE END OF THE BLADE-WHERE DO THE NUMBERS START
Measuring tapes have different "end" options for different methods of use. The Hook can attach to corners and edges of boards. Most hooks feature a small notch so it can hook onto a nail. On some tapes the hook will slide to adjust for the width of the hook. A ring end is another great option. It can be placed onto poles, stakes and nails. It is also less likely to get caught in debris.
Some measuring tapes do not have zero start at the end of the blade.
Sometimes it will start a foot back. This is called an offset zero or a "dead foot" (because the first foot of the blade is unmarked). This is useful if you are not able to place the end of the tape directly at the start point. You can set up a stake a foot past the start point and line zero up with where you want to start measuring.
Almost everyone on earth has used a measuring tape at one point in their lifetime. Measuring tapes are common tool but choosing one can sometimes become a small challenge. With measuring tapes having many options available, it can be overwhelming. We are going to look at the different options available and help you determine the best measuring tape for your needs.
SPIRIT LEVEL , TORPEDO LEVEL AND LEVEL VIAL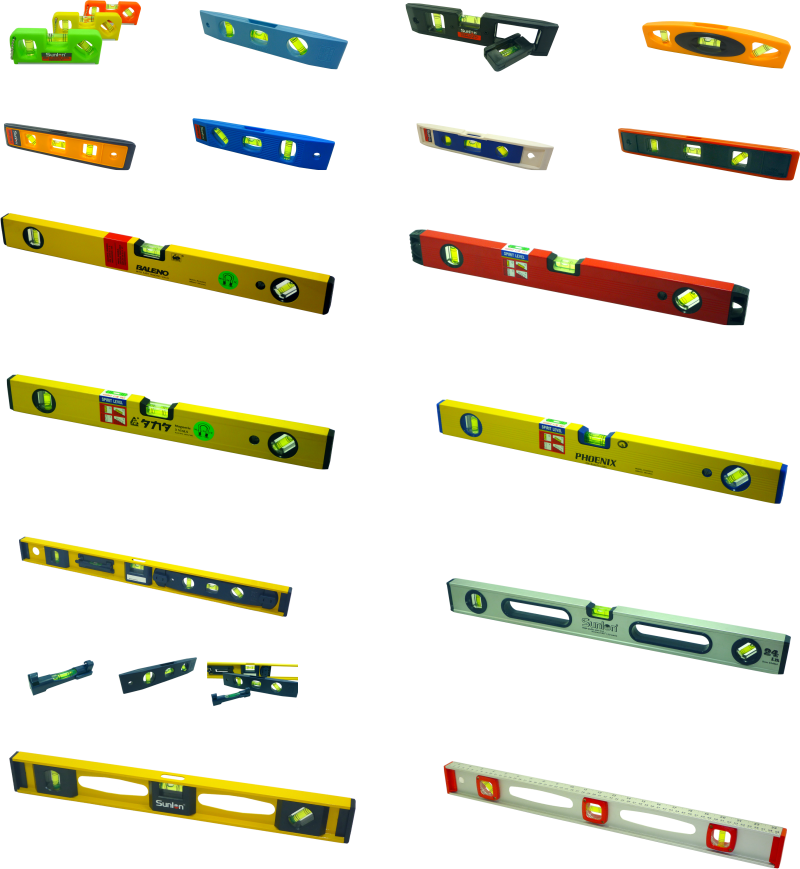 DESCRIPTION ABOUT TORPEDO LEVEL
Torpedo levels are carpentry tools that are utilized to ensure that a surface or angle is level or plumbed properly. As one of the modern incarnations of the spirit or bubble level, the torpedo level comes in handy for everything from hanging a picture to checking the alignment of joints during the construction of a wall or floor. While traditional models utilize a glass vial or bubble to determine the evenness of the slope or angle.
The body of a torpedo level is rectangular in shape. With many designs, the ends of the level are narrower than the middle section. While all levels of this type will included at least one vial in the middle section that is filled with some type of spirits, it is not unusual for a multipurpose torpedo level to have up to three different vials contained in the middle third section of the body. Multiple vials or bubbles make it possible to check more than one angle at a given time, which may be helpful when ascertaining the whether or not the joint where two walls and a ceiling meet.
Each vial found on a torpedo level will include two markings that help to identify the middle section of the liquid filled container. The vial is not completely full, making it possible for a bubble to appear in the vial. When using the torpedo level, a measurement or angle will be considered plumb or even if the bubble in the vial is floating within that middle section.
Today,Sunlon's torpedo level are constructed with bodies that are magnetized, making it easy to use them with metals or even when attempting to place nails in a wall. A magnetic torpedo level is usually constructed with some lightweight metal body, such as the aluminum torpedo level. In many cases, it is possible to purchase pocket-sized models that are ideal for quick measurements as well as longer and more sophisticated models for more intricate tasks.
DESCRIPTION OF LEVEL VIALS
We guarantee that all of our aluminum profiles and vials including the horizontal, vertical, and 45 degree ones are tested by our top accurate testing table to make sure our quality has been up to the requirements of our professional customer.

Type : C Vial
Transparent acrylic resin vial with an easy reading fluorescent convex lens of top accuracy. It is to be bonded in our AL-Series as horizontal vial for professional use.
Type : J Vial
Transparent acrylic resin vial has an easy reading bigger vial of high accuracy. It is to be bonded in our GL-Series as horizontal vial for professional use.
Type : K Vial
Transparent acrylic resin vial with top accuracy. It is to be bonded in our AL-Series, DL-Series and KL-Series as horizontal, vertical and 45 degree vials for professional use.
Type : T Vial
Transparent acrylic resin vials covered by a transparent acrylic resin box with high accuracy. It is to be bonded in our SL-Series, Gl-Series, HD-Series, LD-Series and IN-Series as horizontal, vertical and 45 degree vials for professional and DIY uses.
TYPE: V Vial
Transparent acrylic resin vials with good accuracy for assembling on machine, camera, washer, and DIY uses.
Spirit Level Sensitivity & Accuracy
Level Developments are experts in the manufacture of professional standard, highly sensitive and accurate levels - as a result we are perfectly placed to give an overview of the term 'sensitivity' in relation to spirit levels and spirit level vials.
The sensitivity is an important specification for a spirit level, as it plays a big part in
determining the overall accuracy of the device. There are several different methods of expressing sensitivity and these are all explained below, along with a method for converting between them.
Definition
The sensitivity of a level is defined as the change of angle or gradient required to move the bubble by a set distance (usually 2mm). If the vial has graduated divisions then the sensitivity refers to the angle or gradient change required to move the bubble by one of these divisions (often spaced at 2mm).
Units
The sensitivity can be defined as an angle or a gradient. As an angle, the standard units are degrees (°), minutes (') and seconds ("). 1 degree = 60 minutes and 1minute = 60seconds.
(1° = 60' and 1' = 60").

As a gradient the standard units are mm/m (millimeters per metre), although sometimes
inches/10 inches or a simple number gradient is used. For example a gradient of 1mm/m is the same as 0.01"/10 inches which is the same as 1:1000.
Principals
For all spirit levels the sensitivity specification is determined by the sensitivity of the vials that are used. The sensitivity is determined by the radius of curvature of the vials which the bubble moves across. Even though it cannot always be seen, all spirit level vials are curved. The principal of operation is that the bubble will move to the highest point of the radius as gravity acts on the liquid inside the vial.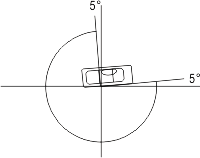 Example
If we assume that the bubble in this picture has moved 2mm off centre then we would say that this vial has a sensitivity of 5 degrees per 2mm bubble movement. This can also be expressed as a gradient where 5 degrees corresponds to a gradient of 87mm/m (millimeters per meter). That is to say that if this vial was placed on a 1 meter long beam, and one end was lifted by 87mm, this would create an angle of 5 degrees and would thus move the bubble by 2mm.
Radius
mm
Sensitivity per 2mm bubble movement
Deg °
Deg °
Min '
Sec "
mm/m
30
3.8200
3
49
12
66.62
60
1.9100
1
54
36
33.33
120
0.9550
0
57
18
16.67
240
0.4775
0
28
39
8.33
480
0.2388
0
14
20
4.17
960
0.1194
0
7
10
2.08
1920
0.0597
0
3
35
1.04
4000
0.0287
0
1
43
0.50
8000
0.0143
0
0
52
0.25
16000
0.0072
0
0
26
0.13
32000
0.0036
0
0
13
0.06
64000
0.0018
0
0
6
0.03
100000
0.0011
0
0
4
0.02
Relationship between Radius and Sensitivity
The sensitivity is directly related to the radius of curvature of the vial; the longer the radius, the more sensitive the vial will be; the shorter the radius, the coarser the vial will be. On the right is a table showing the relationship between the radius of the vial and its sensitivity. In this table we have represented degrees in decimal, and in degrees, minutes and seconds.

Key chain
A keychain or key chain is a small chain, usually made from metal or plastic, that connects a small item to a keyring. The length of a keychain allows an item to be used more easily than if connected directly to a keyring. Some keychains allow one or both ends the ability to rotate, keeping the keychain from becoming twisted, while the item is being used. A keychain can also be a connecting link between a keyring (a.k.a. "split ring") and the belt of an individual. A keychain can also be a short chain used to link together a number of keys or other items. Sometimes keychains are even hung on walls.
Keychains are commonly used to promote businesses. A standard advertising key chain will carry the businesses name and contact information and often a logo. The most popular advertising keychains are shaped like a "number 1" to imply the quality of the business that is advertising. Other popular shapes are a house, owl and squares or rectangles.
In the 1950s and 1960s with the improvement of plastic manufacturing techniques, promotional items including keychains became more unique. Businesses could place their names on promotional keychains that were three dimensional for less expensive than the standard metal keychains.
Keychains are small and inexpensive enough to become promotional items for larger national companies that might give them out by the millions. For example, with the launch of a new movie or television show, those companies might partner with food companies to provide a character keychain in each box of cereal etc.
Keychains are one of the most common souvenir items. They are very inexpensive and small to store both while traveling home and don't take up much room in a home. Keychains can act as a reminder of the trip since they can be carried around during everyday life. They also are gender and age neutral and can appeal to many types of vacation shoppers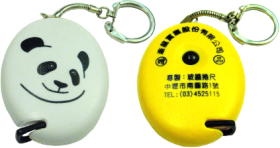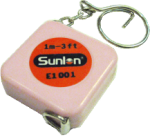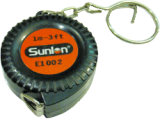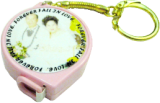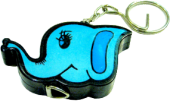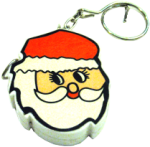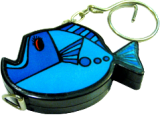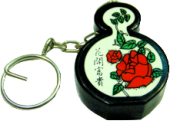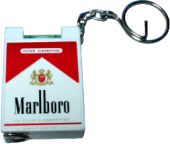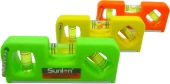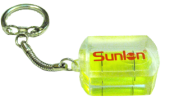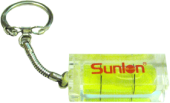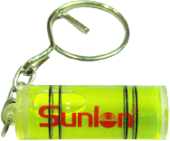 Tailor's tape and plastic caliper
Tailor's Tape
Tailor's tapes are flexible for easily and accurately measuring parts of the body or garments. They are ideal for use in the apparel, textile, medical, or fitness industries. All of our tailor's tapes are made from durable, non-stretch fiberglass fabric, secured at either end with metal fastenings, Each is fitted with a reusable cardboard band for convenient storage. To design your own, We are going to look at the different options available and help you determine the best measuring tape for your needs.




C1512 C1516 C1520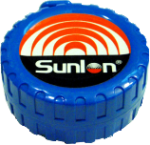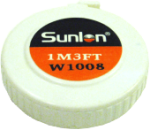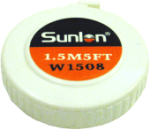 RG0213 W1008 W1508 E1006
Plastic Caliper
There are certain situations in life where a set of digital calipers or dial calipers just won't cut it. With the advent of cheap digital calipers, it has become more reasonable to take these instruments into conditions where they may get splashed, knowing that they can be easily replaced should you accidentally drop them in a tide pool. Still, in some cases it's nice to be able to use a set of venire calipers sometimes, especially when you know you'll be getting splashed or submerging the calipers.
It used to be the case that you could find relatively affordable, high quality plastic venire calipers.
Plastic is nice since it won't rust, and you're less likely to shove the tips of the jaws through your arm accidentally, like you might with metal calipers.
Unfortunately, you're hard-pressed to find a vendor for quality plastic venire calipers these days. You can get stainless steel venires, for a price, and they're still a danger to you when you're slipping and sliding around in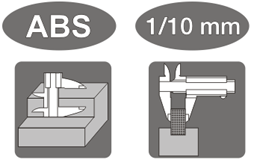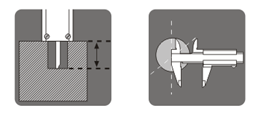 Misure di spallamenti Misure esterne Misure di profendita Tracciature di centri
Step measurement Outside measurement Depth measurement Center marking
Hoehenmessungen" Aussenmessungen Tiefenmessungen Mittelpunktemarkierungen
Mesure d'epaulement Mesure exterieure Mesure de profondeur Tracage de centres
Medidas de escalines Medidas exteriores Medidas de profundidads Trazado de centros

PC-155
Large Numbers With Red Block Every 10 (G1)

Double printing (LG5) (LG2)

Consecutive Centimeters (LG1)

Ft-inches only, stud marks every 16 (Y1)

Ft-inches only, stud marks every 16 (Y19)

Inch_Metric Combination (GY1)
Inch_Metric Combinaion (GY2)

Inch_Metric With Fraction (GY3)

Tai-scale_metric (TC3)

Tai-metric (WG)

Fortune Teller's Tape (LB)

European MID Metric (LG2)